Our Customers can expect a thorough inspection of every major component of the property. Our reports include detailed information on the following items and much more.
S2HI will gladly answer any questions you may have before, during and after the inspection process. Several pictures will be taken covering virtually the entire property and kept on file for future reference.
Buyer-Pre Purchase
Seller-Pre Listing
Owners:Routing Maintenance and Safety
New Construction
Multi Unit
Light Commercial
Individual Component
(Stand Alone)
11 Month Warranty
An interactive web-based report (following the ASHI Standards of Practice) will be issued and observations noted during inspection will be discussed in detail with the client on site.  The report will be easy to read, very detailed and will have high resolution photos included. The report will be emailed to the client by 8:00 am the following morning unless other arrangements are made. The report will contain an unbiased overall assessment of the condition of the property. The purpose of the report is to inform the client of what they are buying and to address defects, safety concerns, routine maintenance and other information vital to being a property owner.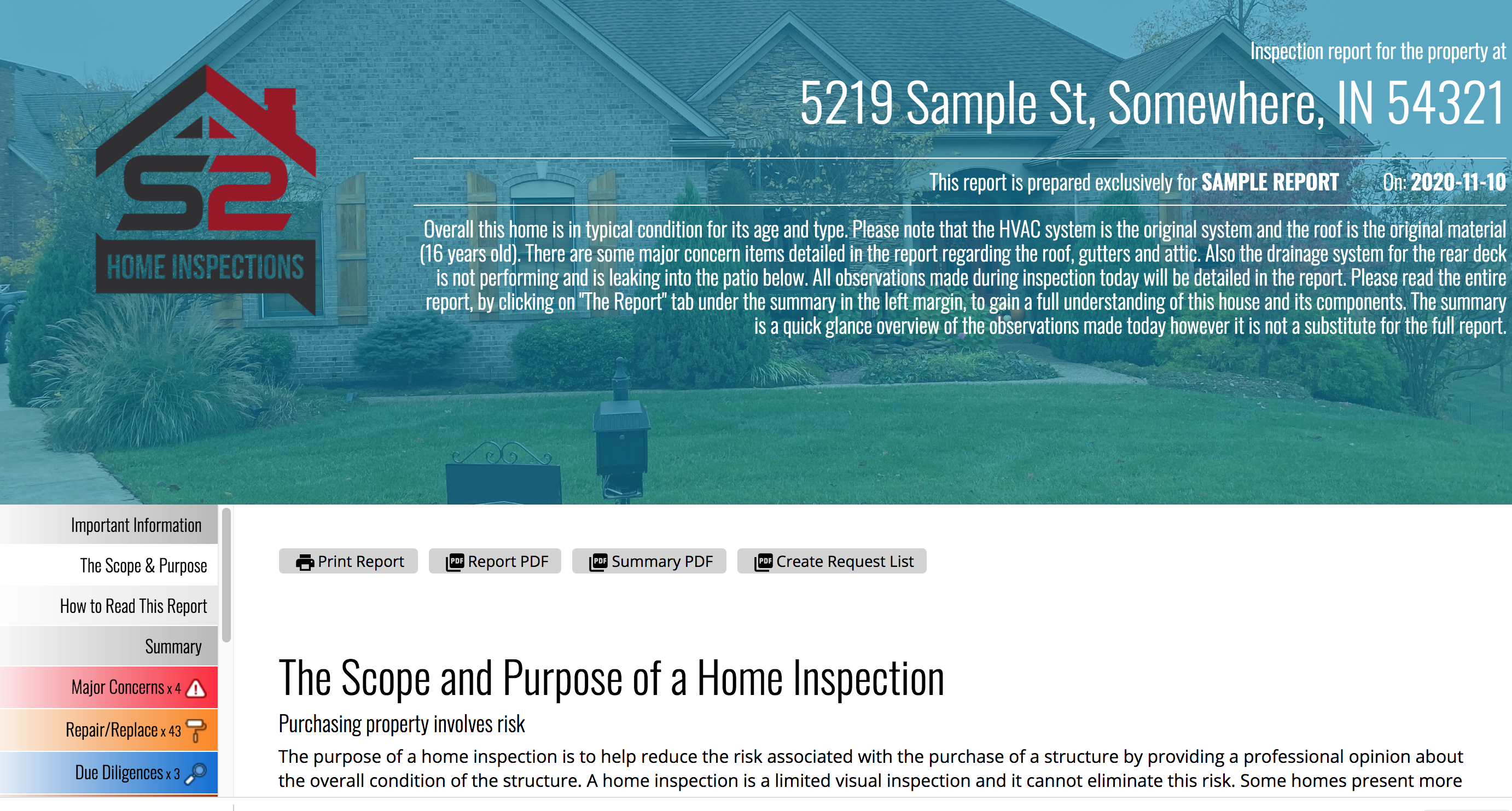 S2HI will not try to persuade the client either way on their decisions, however we will provide an honest assessment of the property. Ongoing dialogue after the Inspection is welcome, and we will be available to discuss any questions that you may have. 
Thank you for considering S2 Home Inspections, LLC!
Schedule a home inspection by using the form or information below.
Contact us
Please complete the form below
Wants to learn more about us?